2008 ~ I can't believe we're almost through the first month of the new year! I hope to be able to post new art I'm working on - finding time may be a problem though.
Here are some pictures of an altered book I made during a class in November. I was told I should enter it in the state fair this year. Has anyone entered their art in the fair? Any hints on how to insure your art isn't damaged, lost, stolen, etc?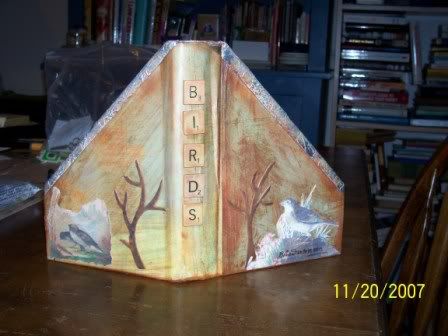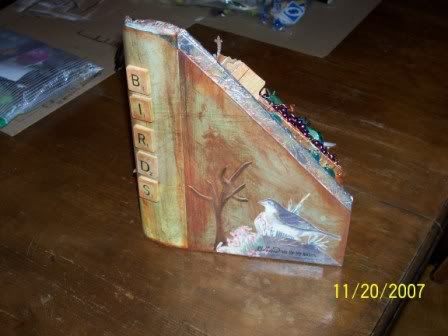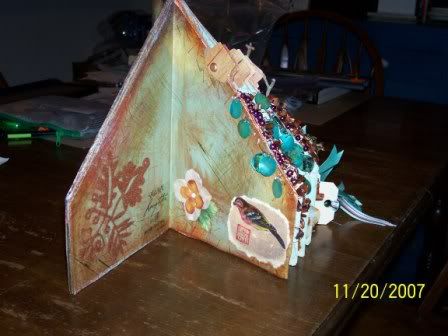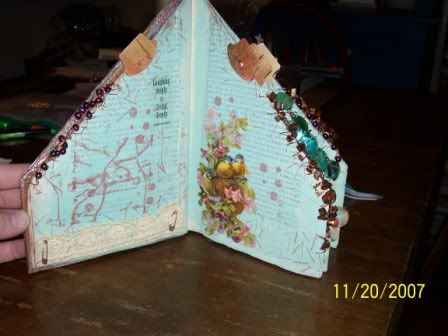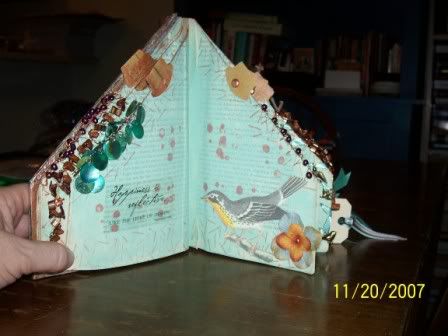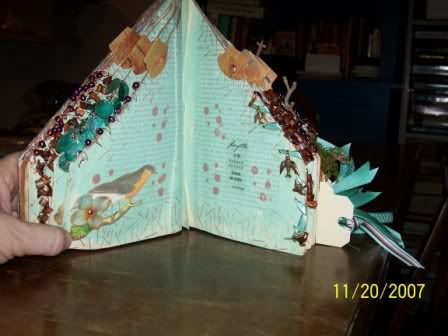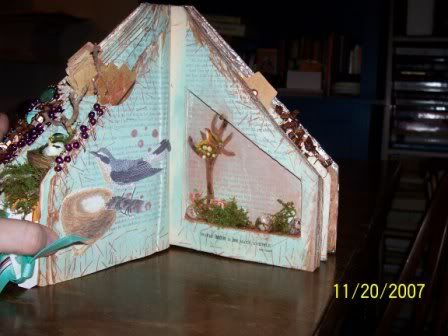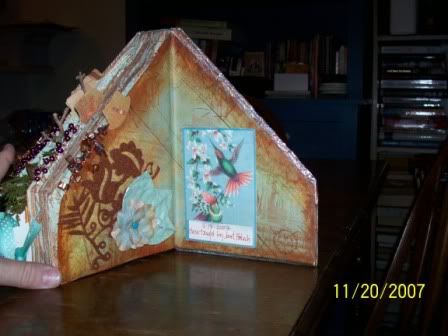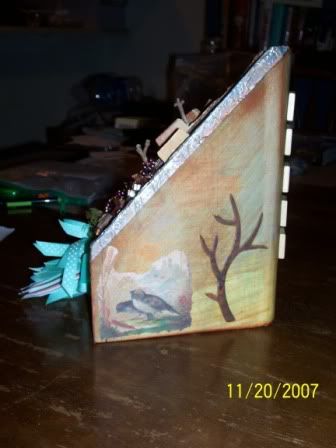 Tomorrow I'll post some recent
ATC's
I've done.