I frequently do ATC swaps through the mail with an online group: atcsforall.com. They also have swaps for chunky books pages, round robins, inchies, rolos, and a multitude of other things.
I decided to branch out a little and join this chunky book page swap. I made 8 pages - sent 4 off for the swap and kept 4. It was hard to decide which ones to let go.
Here's the final product with my 4 pages and 1 each from the other 4 swapers. I just used my Crop-a-dile to punch a hole in the corner of the pages. One swaper had already punch a hole in the corner for her ribbon so it just kinda worked out. I used a binder ring to hold them all together. I found these at Wal-Mart. A package of 8 colored rings is ONLY 88 CENTS!! What a deal! And nice colors (red, green blue, yellowy gold). Check out ATCSFORALL.COM if you haven't yet.
On the following images I'm using the other swappers' screen names.
One of my pages:
Page by jennalee from Southern CA: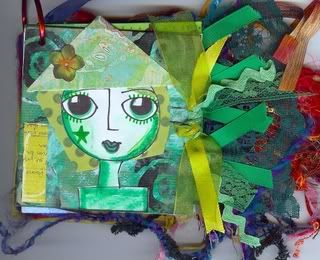 Page by KatieV from Bloominton, IN:
Page by Janice from Warrington in the UK: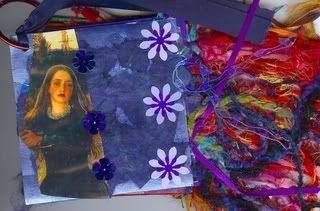 Page by Me: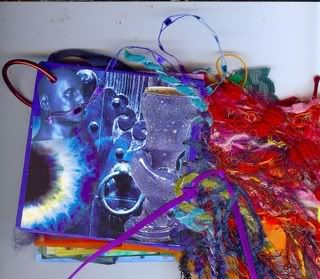 Page by Shoreart from Philadelphia, PA: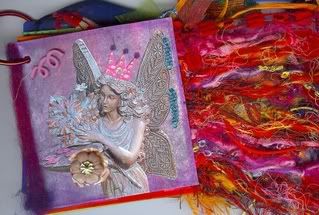 Page by Me: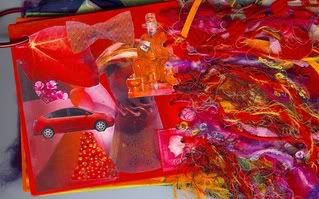 Page by Me: